FLOOR MODEL PRODUCTION
CENTRIFUGE
We service and sell floor model centrifuges. SOPHISTICATED
LAB CENTRIFUGES
Floor Model Centrifuge
As a high-capacity floor model production centrifuge Ultrafuge LLC has been working for the biologics, biofuels, and veterinary medicine industries for 36 years.
Because of this, today we are a leading global provider of mission-critical products and services to customers in the life sciences and advanced technologies and applied materials industries.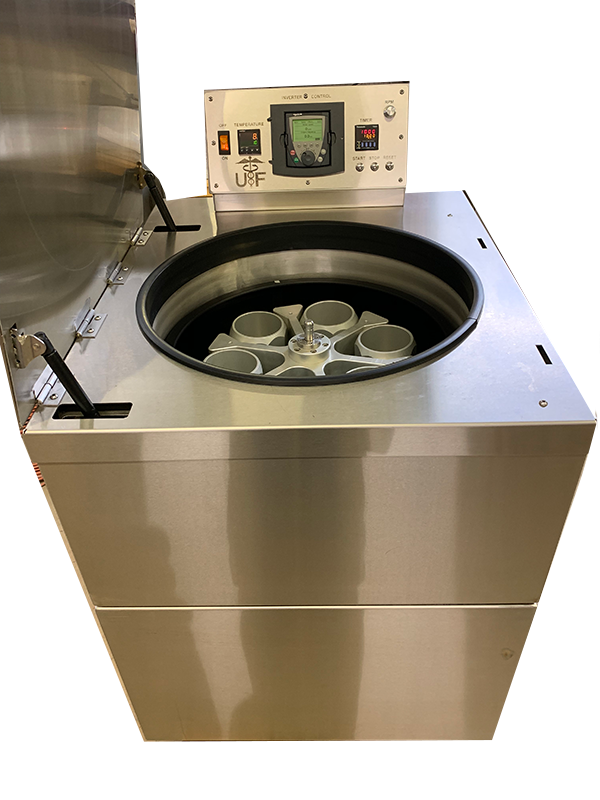 SERVICE SCIENCE
WITH SOLUTION
Floor Model Centrifuge Features
At Ultrafuge LLC, our console and components are constructed out of 100% stainless steel construction for everlasting durability in any condition.
So, we offer an integrated, seamless purchasing experience that is optimized for the way our customers do business. We set science in motion to create a better world.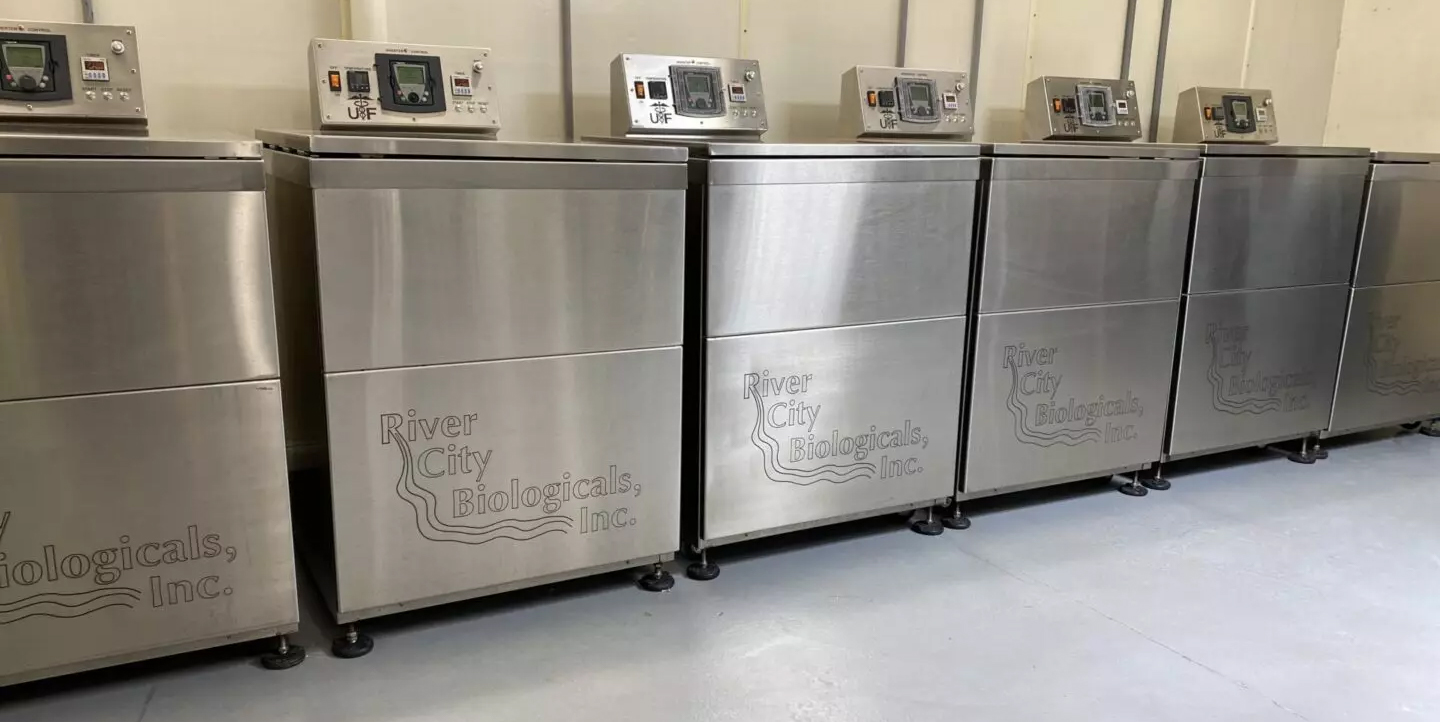 MODERN &
ENERGY-EFFICIENT CENTRIFUGES
Floor Model Centrifuge
High-performance floor centrifuges are the workhorses of many laboratories. As a result, these instruments offer various utility options in labs. Years of research at Ultrafuge LLC have led to the development of centrifuges that produce less noise and energy efficiency.
"I can highly recommend Centronics Equipment, without reservations, as a superior company.
John Sheffield, owner of Centronics Equipment , is dedicated to providing an outstanding product at a reasonable cost, and furnishing excellent service.
Their computerized induction drive conversion kit is an outstanding piece of equipment that can make your centrifuges run trouble-free for years.
All of their products and service are fully guaranteed. Because of this fact, I have been doing business with John for several years and he is a person of integrity."
Floor Model Centrifuge
"We have been doing business with Centronics Equipment for several years. Their products are superior and their service is outstanding. Becuase all of their products are field-tested before being shipped, we feel confident in our purchases. If they deliver and install the products, they stay until the equipment has been tested on-site.
The owner, John Sheffield, will even trouble-shoot and repair products that were purchased from other companies."
"I have been working with John at Ultrafuge for years. He's the best in the business when it comes to knowing centrifuge machines and their components. Him and his team have created the "beast" of machines! Being constructed entirely out of stainless steel and having top of the line electronics and refrigeration equipment completely sets them apart from other centrifuge machines.
So…Our company was so impressed that we replaced all old centrifuges for the Ultrafuge centrifuge. Productivity has increased and maintenance needs has dramatically decreased. In our industry there is no other refrigerated centrifuge that compares to the durability and dependability of an Ultrafuge centrifuge!"
-Jerad Busch
Vice president river city Biological, Inc.
176 Creek Bend Dr.
Poolville, Tx 76487
Land line: (817) 594-2885