SORVALL RC-3C CENTRIFUGE DEVICE
When it comes to modern, innovative, and state-of-the-art centrifuges, you can't go wrong by choosing to equip your laboratory with a Sorvall RC-3C centrifuge from Ultrafuge LLC. This top-of-the-line Sorvall RC-3C centrifuge device will efficiently separate particles no matter what industry you work in – medical, veterinary, biofuel, or biologics – so you can collect the data and particles you need for your work and research.
LET YOUR CENTRIFUGE WORK FOR YOU
The modern and sophisticated centrifuges offered by Ultrafuge LLC are built for efficiency and effectiveness. Each machine is manufactured from stainless steel, offering greater durability and versatility. Additionally, our Sorvall RC-3C centrifuge machines provide users with greater noise reduction as well as increased energy efficiency.
The Sorvall RC-3C centrifuge device uses centrifugal motion to separate particles, which depends on factors such as viscosity, particle size, density, and rotor speed. Due to the gravitational force exerted by the centrifuge machine, particles that are denser will sink to the bottom while lower-density particles rise to the top of the solution.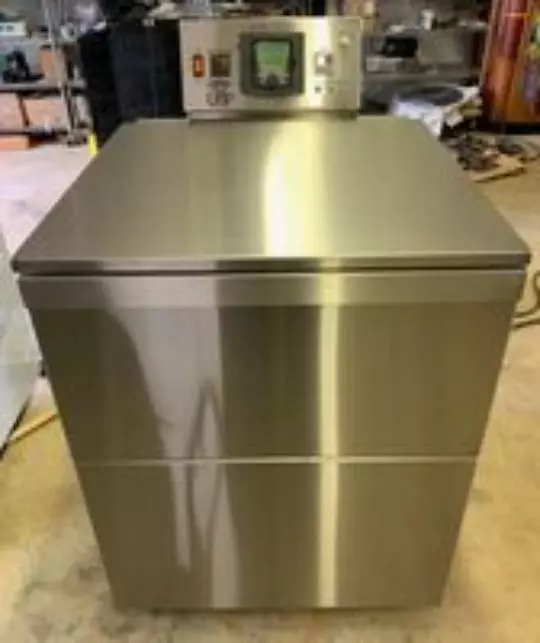 TRUST AN EXPERIENCED CENTRIFUGE TEAM
When you trust Ultrafuge LLC with your centrifuge needs, we ensure you have the highest quality products. Our experience in the centrifuge industry has given us additional insight into designing and manufacturing exceptional products. Additionally, our centrifuge equipment comes with the following benefits:
Increased safety features
Adjustable temperature set points
Programmable proximity imbalance sensors and emergency stop programs
Cutting-edge interlock system
To learn more about our centrifuge machines, be sure to check out our centrifuge technical details page.
CONTACT ULTRAFUGE LLC TODAY
If your laboratory is looking for a new Sorval RC-3C centrifuge device or centrifuge parts, contact the dedicated and experienced team at Ultrafuge LLC. Give us a call or send us a message through our website, and we'll be sure to respond to you as soon as possible with any solutions and information we can provide.
176 Creek Bend Dr.
Poolville, Tx 76487
Land line: (817) 594-2885